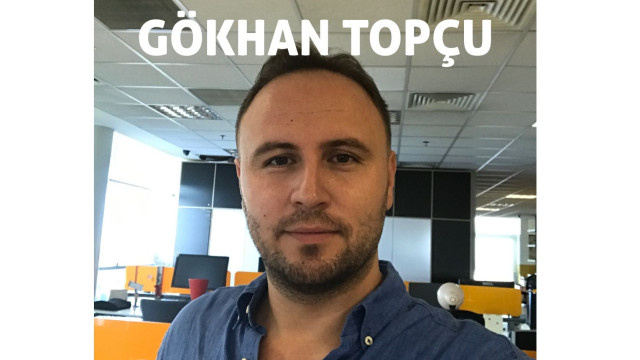 - Kullandığımız IDE de Compile & Run butonuna tıkladığımızda arkada neler oluyor.
- Derleme(compilation) ve yorumlama(interpretation) işlemleri nasıl gerçekleştiriliyor.
- Compiler'lar, runtime'lar ve virtual machine'ler el emeği göz nuru kodlarımız üzerinde nasıl optimizasyonlar yapıyorlar.
- Optimizasyon konseptlerine hakim olarak nasıl daha iyi kod yazabiliriz.
Bu etkinlikte yukarıdaki sorulara JVM, .NET, C++, Javascript, Python, Swift gibi farklı platform ve dillerdeki pratikler üzerinden yanıtlar arayacağız. Öncelikle compiler mimarilerini ve optimizasyon yöntemlerinin teorik altyapısını konuşup; daha sonra bazı kod bloklarının uğradığı optimizasyonları Assembly seviyesinde inceleyeceğiz.
====== Konuşmacı: Gökhan Topçu
Gokhan is a software engineer with experience in different areas of software developement like aerospace, simulation and finance. He has been working on a variety of programming languages, including C++, Objective-C, Swift, Java and C#. Previously he worked on projects like T129 ATAK Helicopter and DATAS(Submarine Tactical Simulator). Since 2014 he focused on iOS development, building high quality -mostly financial- applications and frameworks for corporate customers.
He is a lifelong learner, always passionate about simple and clean code, high quality software with great performance metrics. As developer hobbies, he likes working on compilers, optimizations, platform internals, reverse engineering and other low level stuff. Besides these he likes reading books on philosophy, history and sociology.
====== Etkinlik Sponsoru
Etkinlik sponsorumuz Koçfinans [1]'a çok teşekkür ederiz.
[1] https://www.kocfinans.com.tr
====== Mekan ve Ulaşım:
Otopark: Katılımcılarımız Koç Çamlıca İş Merkezi'nin hemen yanındaki Emaar AVM'nin otoparkını (ücretsiz) kullanabilirler.
Ulaşım: Koç Çamlıca İş Merkezi'ne toplu taşıma üzerinden en yakın Ünalan Metro İstasyonu (1 numaralı Üsküdar Belediyesi çıkışı) veya Acıbadem Metrobüs durağı üzerinden, taksi veya otobüs ile ulaşım sağlanabilir. (Moovit üzerinden rota çizebilirsiniz [2])
Adres: Koç Çamlıca İş Merkezi, Koçfinans Seminer Salonu A Blok -3 (Ünalan Mahallesi Ayazma Cd. Koç Çamlıca İş Merkezi A Blok 34700 Üsküdar / İSTANBUL)
[2] https://moovitapp.com/index/tr/toplu_ta%C5%9F%C4%B1ma-Ko%C3%A7_Holding_%C3%87aml%C4%B1ca_%C4%B0%C5%9F_Merkezi-Istanbul-site_21445689-1563