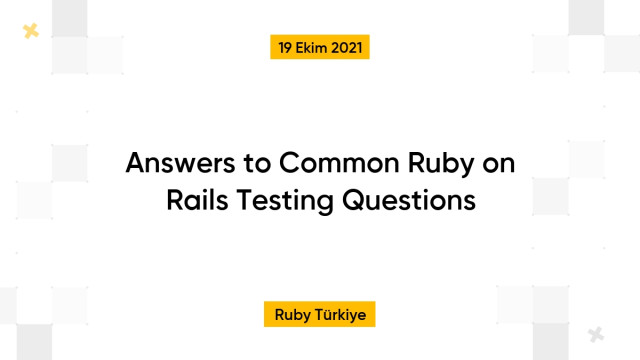 Let's talk about testing in Ruby on Rails.
Jason Swett will answers our common questions about Ruby on Rails testing. The following topics are some of the topics Jason will cover.
How we make testing a habit
What kinds of tests we write
How we decide what level of test coverage to shoot for
Cheers.