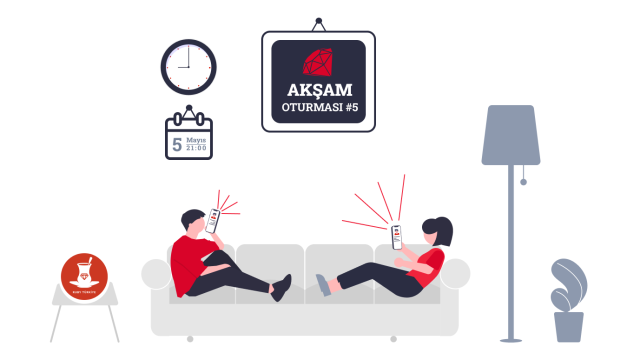 Merhaba,
Akşam Oturmalarımıza devam ediyoruz. Bu oturmamızda Shopify'dan Peter Zhu bizlere A Rubyist's Walk Along the C-side başlıklı bir konuşma yapacak. Sunum dili ingilizce olacak ve sonrasında Peter'a sorularımızı sorabileceğiz. Sunum sonrasında ise vaktimiz kalırsa gündem ya da gündem dışı sohbetimize devam edebiliriz.
Konuşma başlığı: A Rubyist's Walk Along the C-side
Sunum içeriği: Ruby's C API is largely undocumented, making it difficult to use and hard to onboard new developers or contributors. This talk will provide an introduction to Ruby's C API and guide you to setting up and writing your very first C extension. The talk will assume that the audience is familiar with Ruby and has basic knowledge of C.
Tamamen özgür bir ortamda Ruby ve bilgisayar bilimlerine dair konuları konuştuğumuz, yer yer gündemi değerlendirdiğimiz buluşmamıza sizi de bekleriz.
Sevgiler.