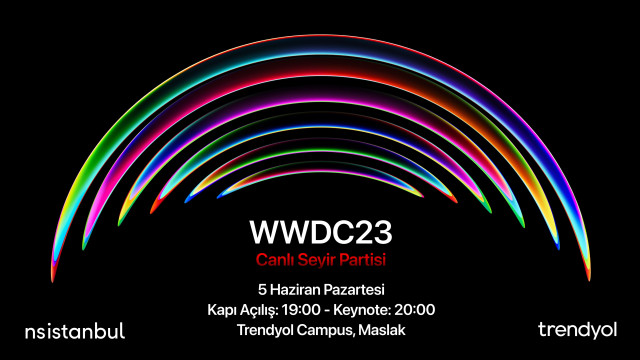 Herkese merhaba!

Her yıl düzenlediğimiz WWDC Canlı Seyir Partisi etkinliğini, 2023 yılında yine Trendyol sponsorluğunda gerçekleştiriyoruz! 5 Haziran Pazartesi akşamı saat 20:00'de başlayacak keynote sunumunu Trendyol Campus'ta seyredeceğiz.
Herkesi bekliyoruz!
--------------------
Hello everyone!

We're gathering to watch this year's WWDC Keynote together again. Big thanks to Trendyol for sponsoring the event. See you all on June 5th, Monday!
Doors open at 19:00, keynote starts at 20:00.