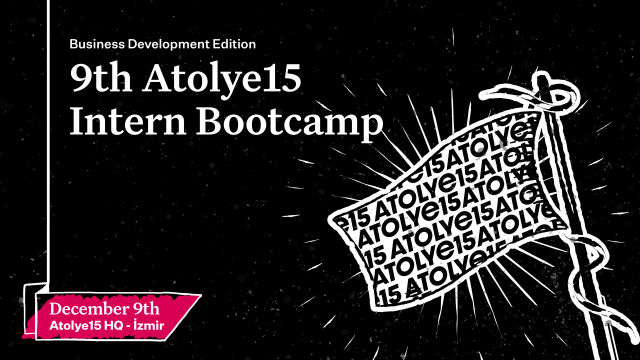 Big News! 📢 The 9th Atolye15 Intern Bootcamp: Business Development Edition is officially open for registration!

We're calling everyone ready to dive into the world of Business Development and eager to explore global opportunities with us. Come aboard as we pave our way through Europe's exciting business landscape!
What Awaits You:
A dynamic, one-day event where your Business Development skills will be put to the test.
A chance to work closely with our industry experts and gain invaluable insights into the world of global business strategy.
An opportunity to showcase your talents and potentially join our team, contributing to international projects that make an impact.
We're Looking For:
Fluent English communicators turning conversations into opportunities.
Marketing enthusiasts ready to dive into digital strategies.
CRM wizards transforming data into results and relationships.
Networkers eager to build lasting international connections.
Future teammates who are the right cultural fit for Atolye15.
Save the Date:
When: Saturday, December 9
Where: Atolye15 Headquarters, İzmir
Spaces are limited, but the potential is endless. So, don't miss out on the chance to kickstart a career-defining journey with us. Find out more and apply via the link below! 👇