KLive Management
KLive is a live broadcasting platform developed by Kommunity. You can use KLive for your events and webinars.
To edit your Klive event details, go to your event's page and click "Speaker & Schedule" under your settings menu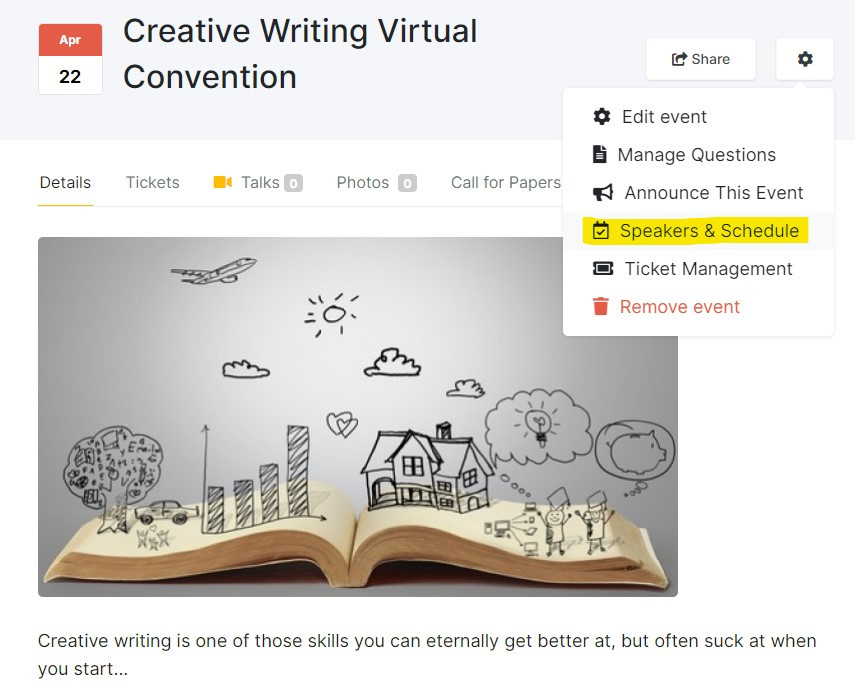 After that, you'll be directed to your management page, on the left side of the page you'll see the sections for your event such as:
- KLive
- Speakers
- Schedule
- Jobs
- Sponsors
On the KLive section, you'll be able to edit your event title, add the logo of your main sponsor, choose your chat type and activate the "Questions"*
*Questions is a separate tab on your chat for your attendees to ask questions during the event.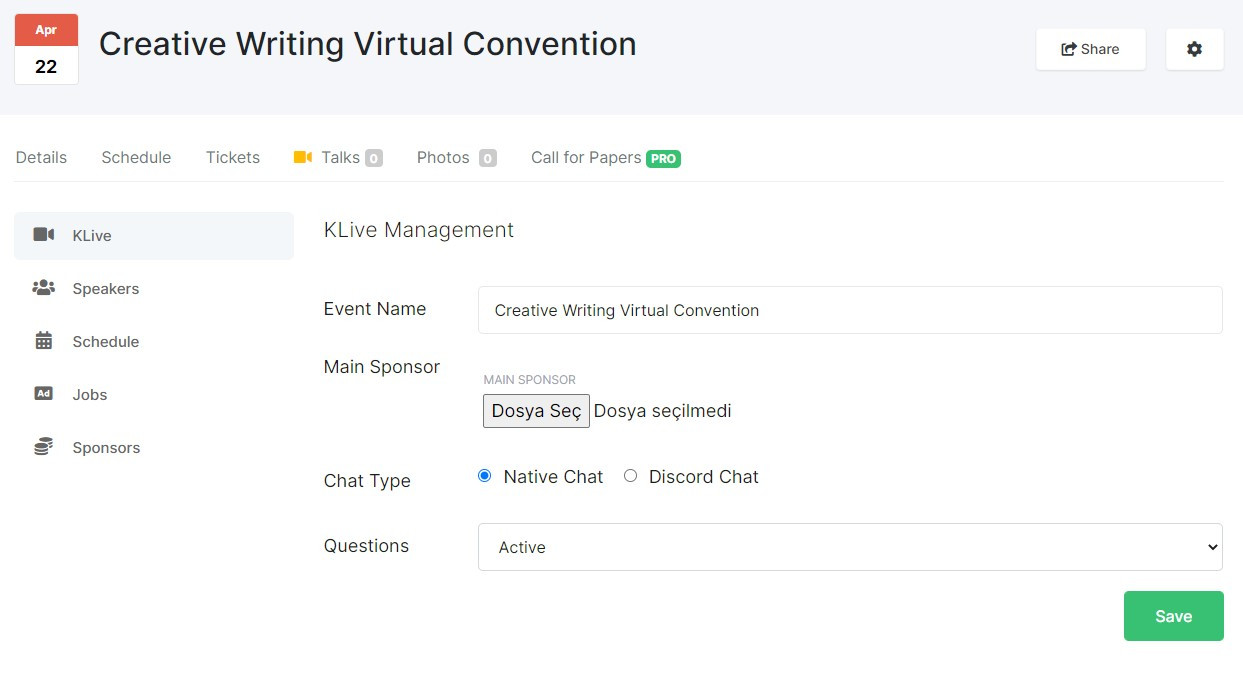 Next, you'll see the Speakers and Schedule sections, you can check out the "How to edit your event's Speakers & Schedule" article where we explain step by step how you can edit those details.
Another section on your KLive panel is "Jobs" where you can add job advertisement for your attendees to see
To add one, click on "Add Job" button

Fill in the information for the job and hit "Add Job" to save it, you can always edit or delete the adverts that you've added
The "Sponsors" section is where you can add details about your event sponsors
To add your sponsors click on the green "Add Sponsor" button

After filling in the required info, hit "Add sponsor" and it will appear on the table, you can add more sponsors or edit the existing ones from here

That's it, have a nice event and thank you for choosing KLive!
For details and pricing about using the KLive, please contact us.