How to create a ticketing event
You can create a ticketing event on Kommunity.
In order to create a ticketing event, you must be subscribed to our Pro plan or Enterprise plan.
You can check out the details of those plans from our pricing page or this article.
After you subscribed to the plan of your choosing, you must create your event first
If you are trying to convert an RSVPd event to a ticketing event after you change your plan from Free to Pro, please contact us.
To create an event, check out: How to create an event
Don't forget to choose your attendance type for your event "Ticket"

After publishing your event:
1- Go to your event's page
2- Click on your "Tickets" tab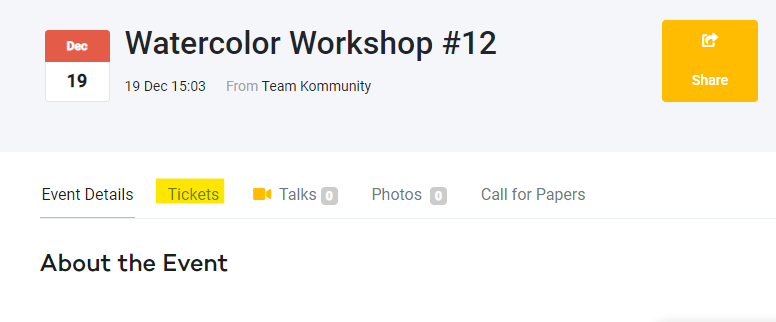 3- Click on "Create Ticket"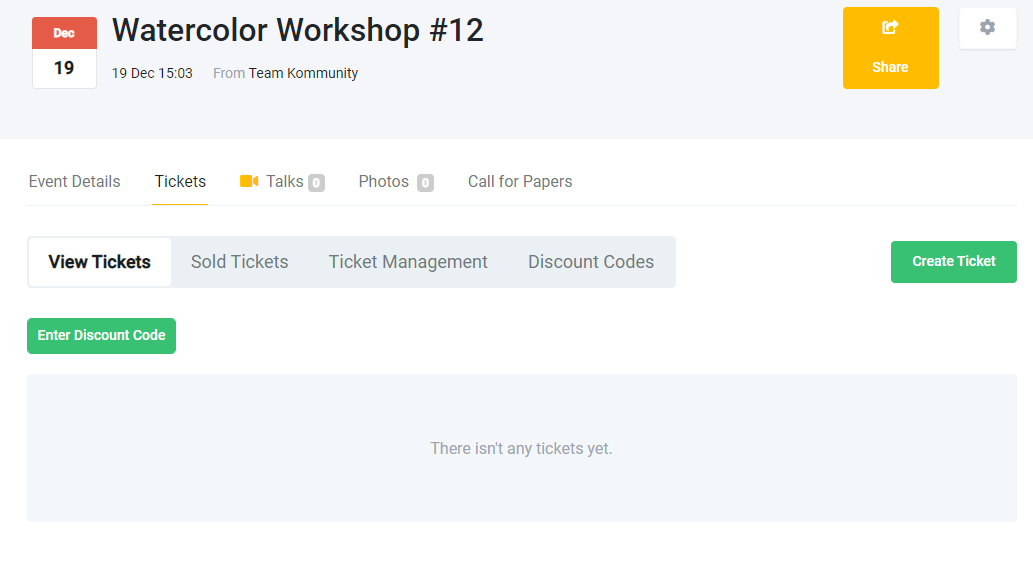 4- You'll see your "Ticket Management" menu, fill in the required information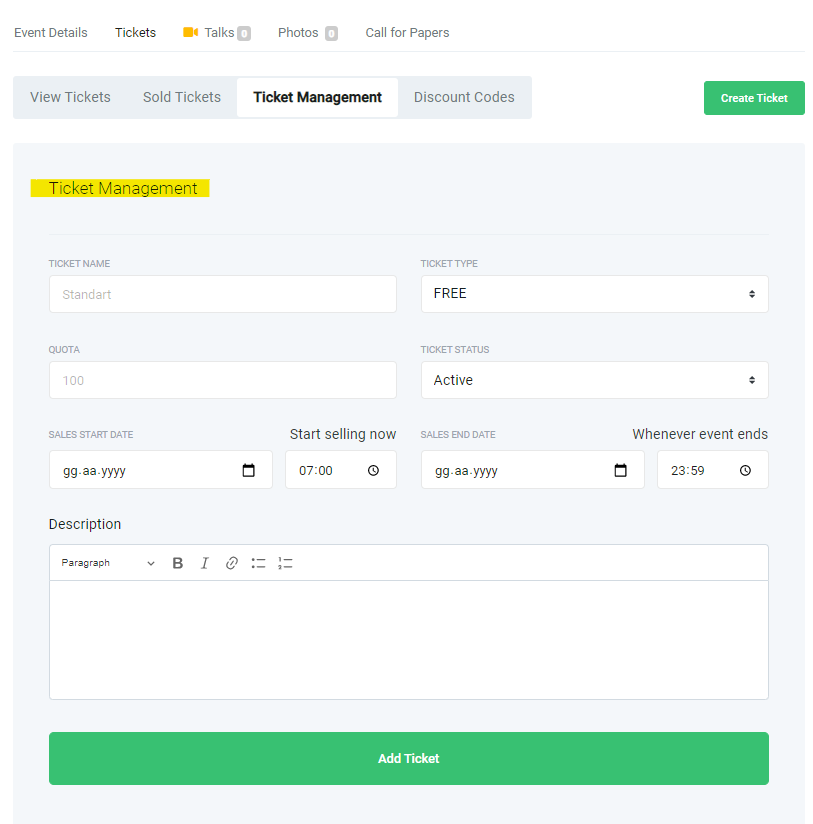 After you add your ticket, it should appear on the "View Tickets" tab
You can always go back to "Ticket Management" to edit your tickets and add another ticket type
You can also create discount codes for your event.