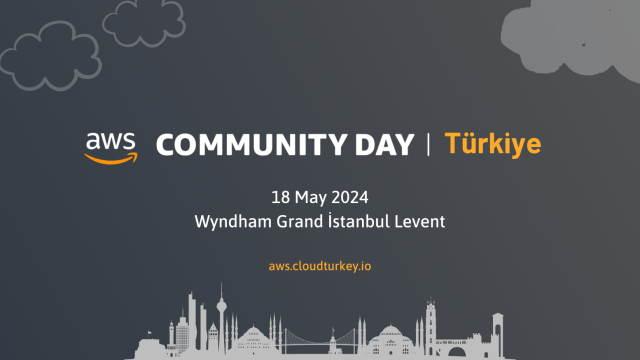 AWS Community Day Türkiye is one of the world's biggest community-driven AWS events, and it's happening for the 5th time in the heart of Istanbul!
Our official website and all details regarding speakers & sponsors are available at aws.cloudturkey.io

Tickets
Read ticket details carefully before you purchase.
Visit the tickets tab for details (Detaylar için bilet tabını ziyaret ediniz): AWS Community Day Tickets
Contact us if you have any questions at info@cloudturkey.io.
Sponsorships
Our sponsorships always sell out fast. Please reach out to us at info@cloudturkey.io or Twitter/DM @serverlesstr for more details.

Talks
We will have talks in English and Turkish on two tracks from international and local speakers. There will be no live stream, but we will record the talks and upload them to our Youtube channel.
Call for papers (CFP) is open now!! https://www.papercall.io/aws-comday-tur-2024